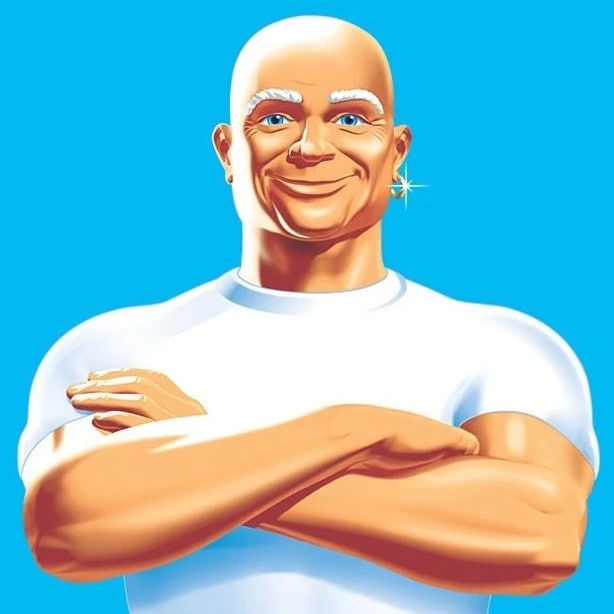 A Mr. Clean costume is sure to get a laugh out of your friends. Mr. Clean is one of the most successful and popular mascots for products and commercials.
Unlike many other mascots of products, Mr. Clean actually has a backstory, which makes him even more memorable.
The story goes that he is found alone as a baby by a farmer. The farmer raised the baby as his own.
With the influence of the hardworking farmers during his upbringing, he decided to become the hardest working cleaner in the world.
From this backstory, the famous Mr. Clean cleaning products came to be.