If you are looking for a comfortable and casual style of cosplay clothing, you can try this vector costume. Vector is a popular character from the fantastic animation movie Despicable Me.

Mr. Perkins is Vector's father, a supervillain, and the owner of the Bank of Evil. It's a very interesting and exciting character with many unique, fun elements for you to explore.
---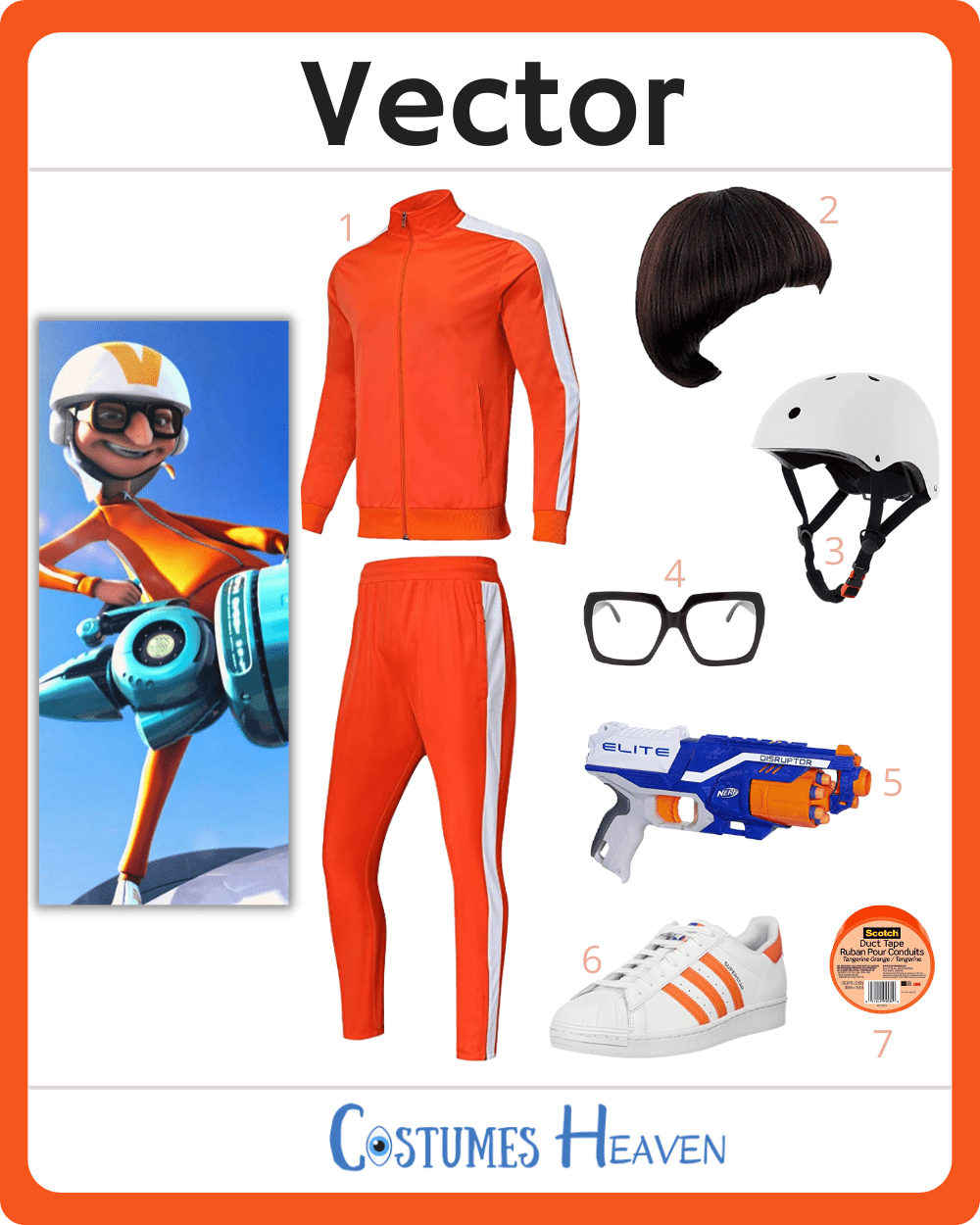 You'll Need:
DIY Vector Costume Guide
Although he has a nerdy appearance, Vector is very smart, and he often invents something unconventional. He rose to fame after stealing the Great Pyramid of Giza.
Follow our Vector costume to get the look of this villain.
Start with Orange Sportswear Set and Adidas Superstar Shoes. Put on Black Mushroom Hair Wig and Black Thick Square Glasses to nail the image of nerdy.
Finally, a dart spinning drum is needed, and a white helmet with orange tape to complete the look.
---
Other Vector Products
Click on the image to go to the store.
---
Vector Cosplay From Tik Tok | Halloween and Cosplay Ideas
---
Vector Cosplay Costume
All the vicious and brutal images typical of bad guys are absent from him. He has an image of childishness and humor and does not look serious, but he poses considerable danger.
Although many people disliked Vector, his clothing was somehow popular because of its bright colors and relaxed style.
The Vector costume is not very complex. In fact, you always see Vector in an orange jogging suit, and he also has a high collar. The suit can be seen as pajama pants by some people.
It certainly has that unique look to it, that's for sure. With that being said, these track pants, shoes, and weapons make him so unique and different. It's one of those fun costumes to wear, and people will also recognize him.
Instead of dressing like Vector alone, get your friends to dress up as Felonius Gru, the Minions, and Agnes Gru with you at Halloween. This way, you can keep up the Despicable Me theme and have a group cosplay.
---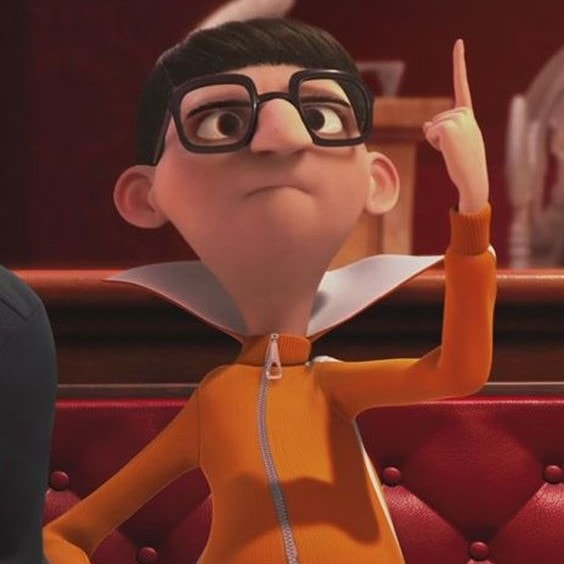 About Vector From Despicable Me
Vector is from Despicable Me, and he is very ambitious. Aside from being the son of an evil bank owner, he is also a math genius and a scientist.
On top of that, he has a lot of knowledge in many other fields. He is wealthy thanks to his father, yet he doesn't have a very good bond with his father. Yet he is also really childish, which is where he gets a lot of the fun moments in the movie from.
---
What is the most famous quote from Vector?

1. "I'm applying for a villain loan."

2. "Curse you tiny toilet!"

3. "When I'm done with Gru, he's gonna be begging for mercy