Admit it or not, almost everyone has seen this cartoon every morning before going to school, and almost all wanted to try the Timmy Turner costume. Timothy Tiberius Turner, also referred to as Timmy, was a typical kid until he was suddenly recognized by his very own set of Fairly Odd Parents. With Cosmo and Wanda by his side, he could triumph over virtually any challenge that arose in his life. It's an entertaining and fantastic cartoon series that will make you want to watch every episode in its entirety.
---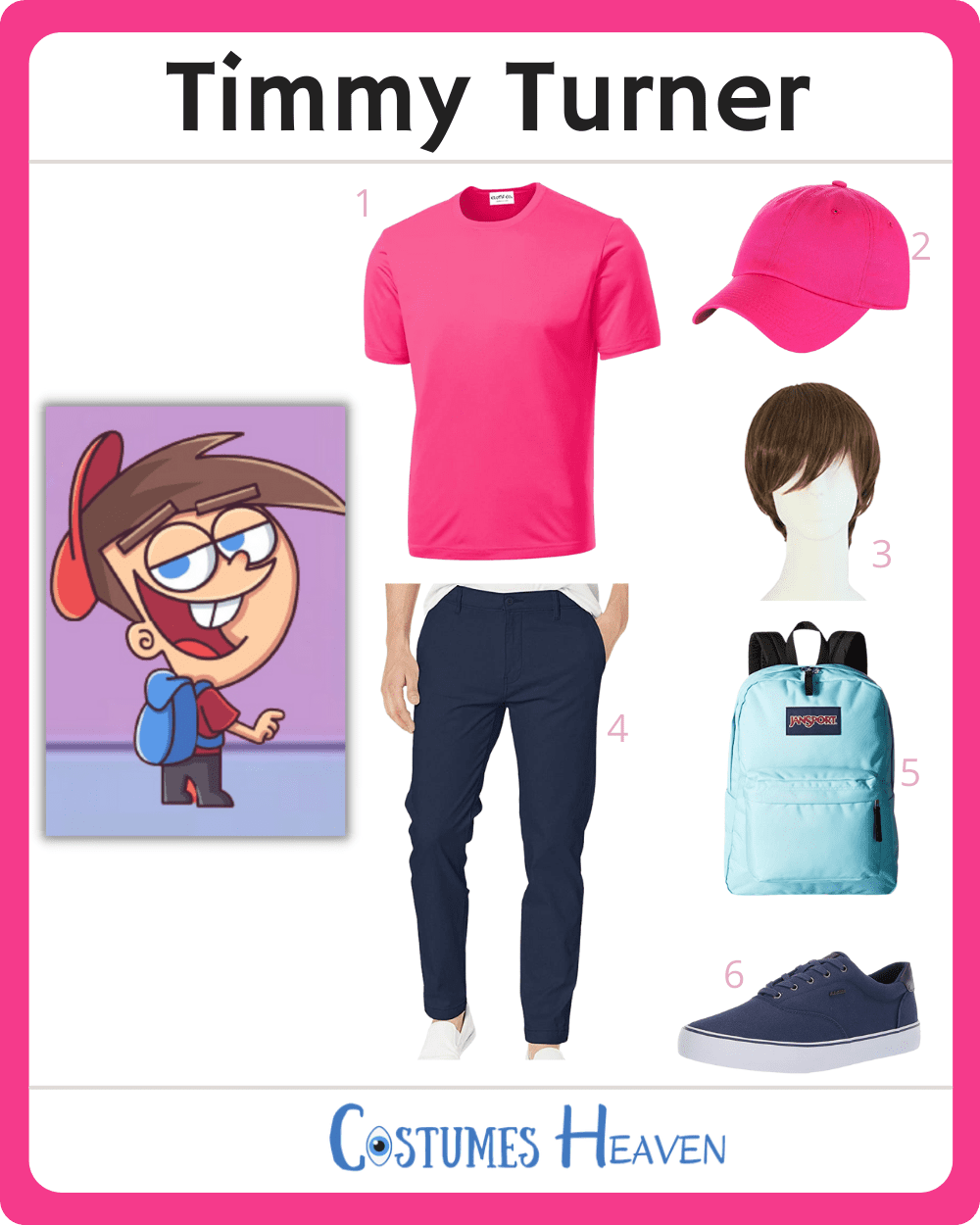 You'll Need:
DIY Timmy Turner Costume Guide
Television audiences have been treated to animated episodes of The Fairly Odd Parents for a considerable amount of time now. Even though some fresh faces have been added to Timmy's life, things are still going as well as they always have. Do not pass up the opportunity to dress up as Timmy in a costume at Halloween or any cosplay event. 
Start with Pink Cap, Neon Pink T-Shirt, Chino Pants, and Navy Sneaker to nail his iconic look. Then, add Brown Short Wig and Blue Backpack to finish your own Timmy Turner costume.
---
Timmy Turner Cosplay Costume
You'll need a few specific items to draw off this outfit flawlessly if you want to cosplay as the buck-toothed boy. You will need to wear a short male hairpiece, a pink shirt, a ball cap, khakis, and sneakers. It is not difficult for you to acquire the components because the majority of the pieces can be taken from a standard everyday getup.
It should not be too difficult for you to put together a group Timmy Turner costume either if it's something you are keen on doing for your outfit. In order to put together an excellent gang costume, you should find a few mates who are able to dress up as Cosmo and Wanda or as Timmy's pals, Chester and Ajay.
---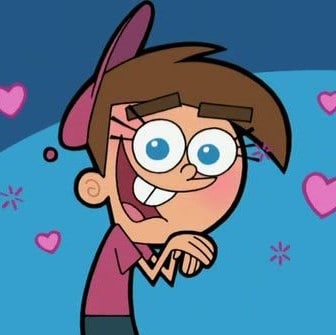 About Timmy Turner from The Fairly Odd Parents
Aside from being a bucked-toothed boy, Timmy Turner is the central protagonist of the critically acclaimed and widely watched tv series The Fairly Odd Parents. Timmy used to have two fairy guardians who assisted him in his day-to-day life. They were there for him till after Poof was born. 
Timmy's tendency to indulge in overly ambitious desires ultimately leads to him busting Da Rules regularly. Even at one point, he could not locate Cosmo or Wanda for such an extended time until he successfully conned Jorgen Von Strangle into giving them back to him.
It's a great idea to create a couple costume with your partner who dresses like Timmy's interest, Trixie Tang.
---
Timmy Turner Scenes | Halloween Costume Ideas
---
What is the most famous quote from Timmy Turner?
1. "It's violent and educational. But mostly violent. Yay, violence!"
2. "If I don't make it out of here… tell my dad… he's weird."
3. "Cool, I have five o'clock shadow."