If you are looking for a hilarious costume to wear, then the Mr. Smee Costume is a great choice.
It is a fictional character named Mr. Smee that appears in Peter Pan: An Animated Adventure. This movie follows the story of Peter as he embarks on adventures in and out of Neverland throughout the film.
Despite its 1953 release, Peter Pan remains a popular choice among both children and adults. Mr. Smee is one of the most memorable characters in this Disney film, despite not playing a major role in the story.
We love Mr. Smee partly because he's not quite as evil as Captain Hook makes him out to be, and for this reason, the character holds such a special place in our hearts.
---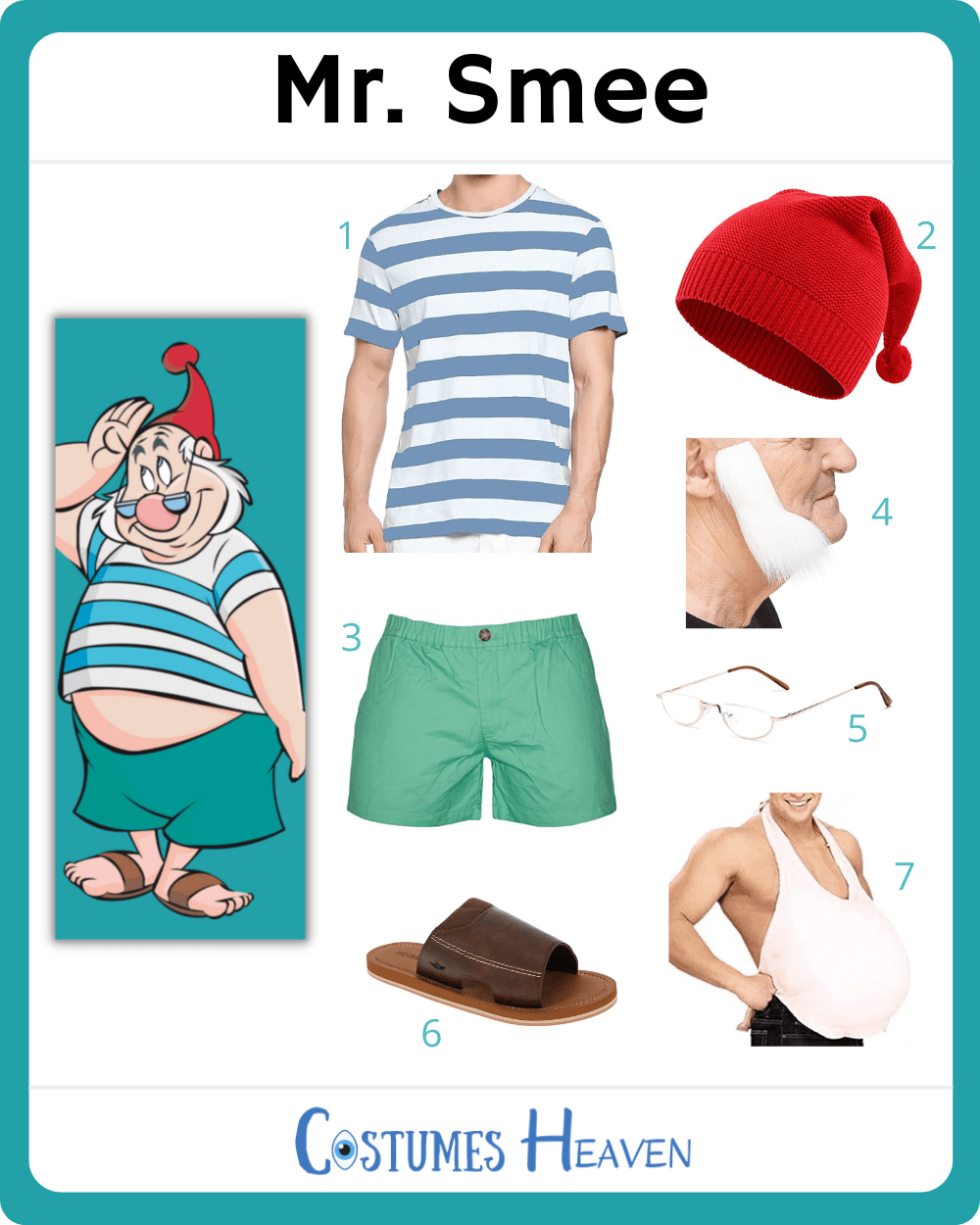 You'll Need:
DIY Mr. Smee Costume Guide
A kind heart and only these few items will enable you to create a costume like Mr. Smee. 
To resemble Mr. Smee, make sure to prepare a white and blue striped shirt that's a few sizes larger than usual to accommodate the fake padded belly.
For the bottom, you will need to put on a pair of waist shorts and brown slide sandals.
In addition to the crescent-shaped eyeglasses, you should also have white sideburns and a red beanie to nail his iconic look.
---
Mr. Smee Cosplay Costume
If you are dressing for cosplay, you will usually opt for characters like Peter Pan and Captain Hook, but Mr. Smee is a funnier option if you're looking for something a little more quirky.
As a result of his costume being comprised of only a few pieces, the Mr. Smee Cosplay Costume is simple to replicate. Maybe you have several items in your closet that you can use to achieve this look. 
Get a cute look in this Mr. Seem costume! Keep the Peter Pan theme going at your next cosplay event.
---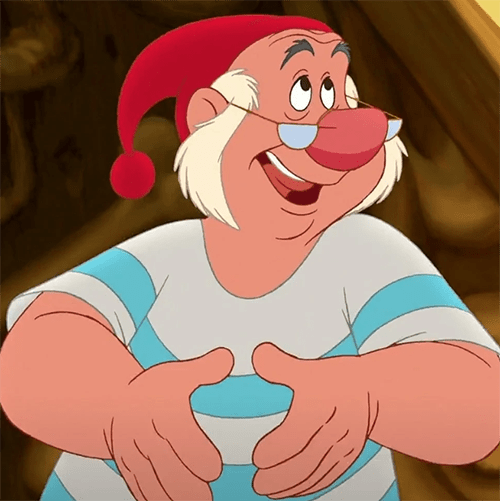 About Mr. Smee
Peter's enemy, Captain Hook, describes Mr. Smee as his boatswain. Despite being the captain's first mate, he is not courageous or able enough to be of any real assistance, despite being cowardly and loyal.
In many cases, evil sidekicks are willing to do whatever their masters ask. There is no evil sidekick like Smee. The evil pirate Captain Hook makes some questionable decisions in the story, but Mr. Smee remains loyal to him. 
Considering Captain Hook is missing one hand, Smee serves as one of Hook's right-hand men, and when he can, he tries to steer him in the right direction.
---
Mr. Smee Makeup Tutorial | Halloween Costume Ideas
---
What is the most famous quote from Mr. Smee?

1. "This ain't no place for a respectable pirate."

2. "That's not counting holidays, either."

3. "There it is, Wendy. Second star to the right and straight on till morning."