The Ikonik costume is one that any Fortnite player is sure to recognize. iKONIK is a character skin that was inspired by the styles and eccentricities of K-pop.

This skin was made in collaboration between Samsung and Epic games. It is modeled after real-life pop star Jung Changwoo. He is a member of the popular k-pop group known as iKON.
---
You'll Need:
DIY iKONIK Costume Guide
Not only do Fortnite players hope to unlock this character due to his appearance, but they also want it because it is pretty exclusive. 
Even if you can't manage to get the skin for your character in-game, you can dress like iKONIK in real life.
Below, we have put together a guide to help you create your own iKONIK costume in real life. 
Start with a White Long Sleeve T-Shirt underneath Black Short Sleeve Hoodie. Get Workout Shorts, Black Compression Pants, and Red Sneakers for the bottom. 
Then, add Black Scarf Mask and Fingerless Tactical Gloves to nail the look.
Take this costume the extra mile by carrying around a red microphone with you. And now you'll be ready to dress to impress at your next gaming convention.
---
iKONIK Cosplay Costume
As the look takes inspiration from the styles of K-pop, it is quite bold and easy to recognize. 
Whether you have the iKONIK Fortnite skin or really want it, you can wear the skin in real life as well. 
The iKONIK cosplay is popular among Fortnite fans, and it is sure to be popular with you, too.  
You also can form a group costume by inviting your friends to dress like Drift, Raider, Skull Trooper, and Crackshot for Halloween. Then, you can keep the Fortnite theme for an extra touch of fun.
---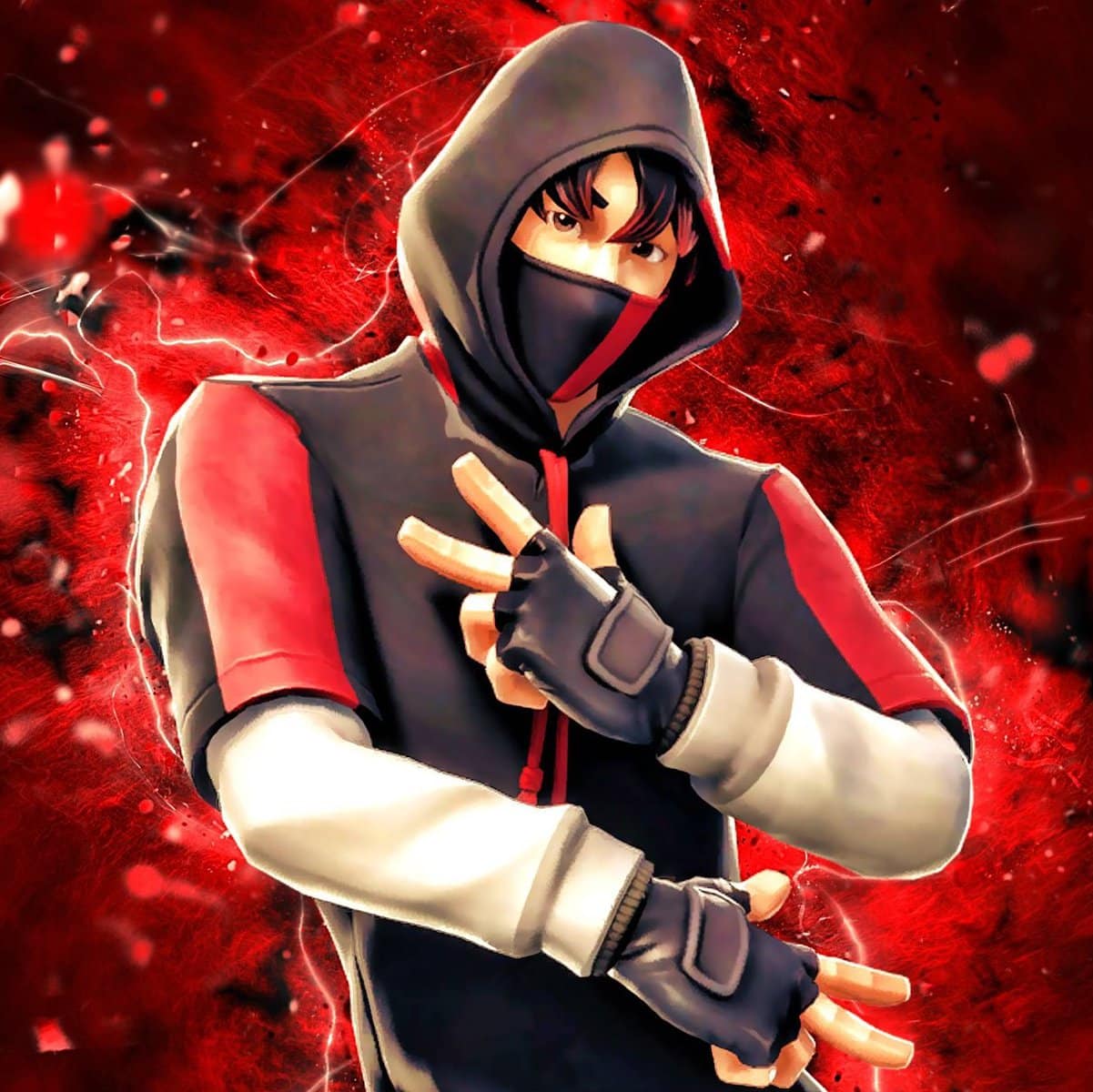 About iKONIK from Fortnite
iKONIK is a character skin in the popular video game series Fortnite. This character skin was added in collaboration with Samsung and Epic Games and inspired by the fashions of K-pop. 
This particular skin has real-life inspiration and is modeled after the K-pop star Jung Changwoo. He is a member of the popular boy group known as iKON. The name of his k-pop group gives him the name iKONIK. 
This skin is a rare one that many people want. Not only do they want it because of its appearance, but because it is so rare and exclusive. 
It is so hard to get that some players have resulted to illegal methods to attempt to obtain it.
---
iKONIK Cosplay in Real-life | Halloween Costume Ideas
---