The Valkyrie costume is excellent for lovers of strong female characters. Valkyrie is one of the recurring characters in the movie Thor: Ragnarok.
Not much is known about her past except that she was once a bounty hunter. She climbed the ranks to join the kingdom's group of elite warriors.
Her real name is Brunnhilde. This warrior from Asgard is noble and brave, also known to be selfless and loyal to her people.
---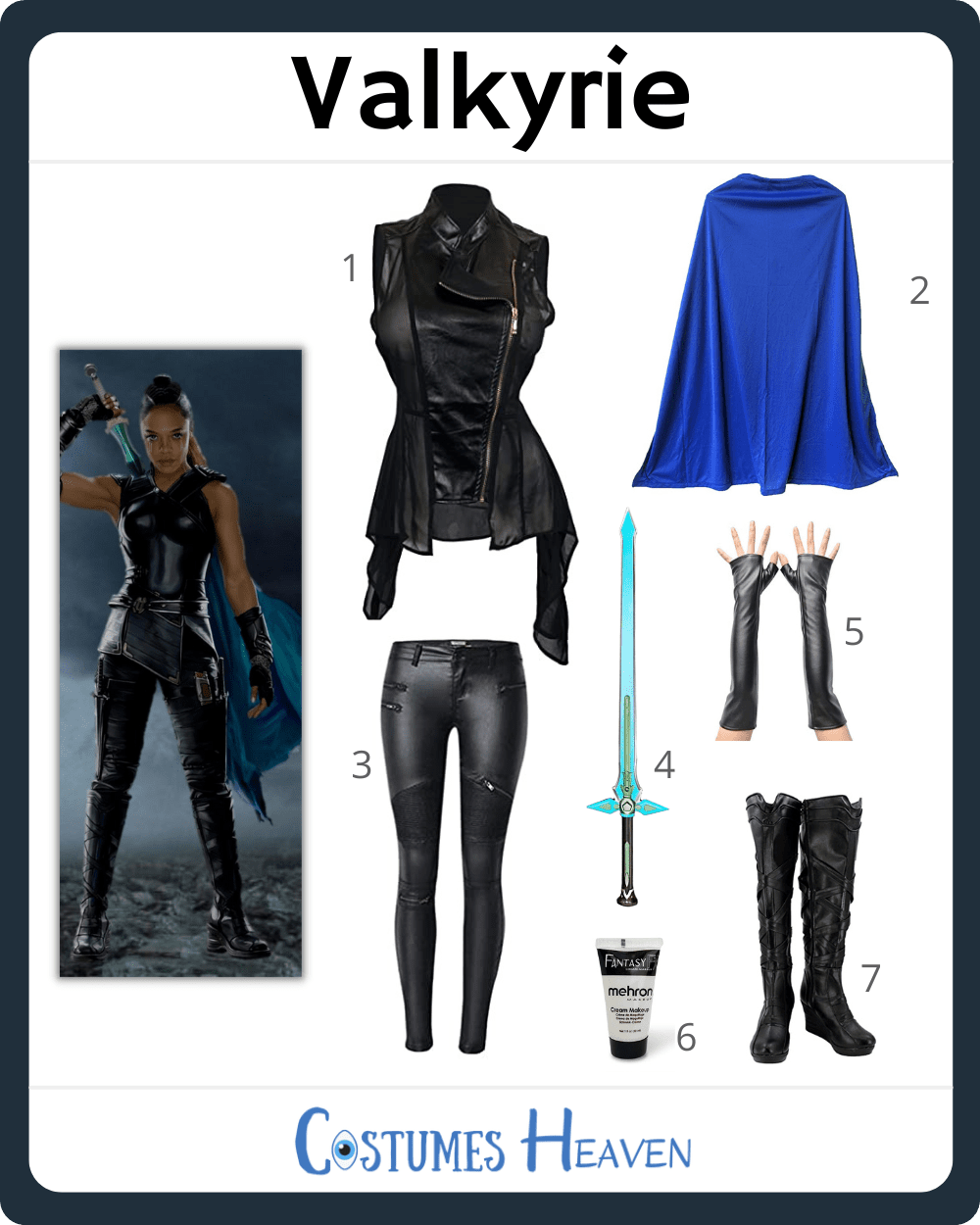 You'll Need:
DIY Valkyrie Costume Guide
Valkyrie is a highly skilled leader and knows how to manage in combat. This makes her a valuable asset to the team and a dependable person.
To start out the costume, you will need to grab a leather vest. This is to be worn without any sort of top underneath it for full effect.
On her lower half, she wears a pair of leather pants. If you prefer, you can just wear stretchy rider leggings that have that leather look.
She wears a pair of knee-high combat boots that allow her to move easily in battle. A pair of elbow-length fingerless black leather gloves match the leather of the rest of her outfit.
Carry around her unique light blue sword that she brings with her into battle. Finally, you can finish off the costume by wearing a dark blue superhero cape attached to the vest.
---
Valkyrie Cosplay Costume
Valkyrie wears many different costumes in Thor: Ragnarok. One of her most popular pieces of attire is her battle outfit.
This outfit is bold and interesting, primarily made of leather. Because of its nature, it is a great cosplay option for people who like to stand out with their attire.
If you want to improve further upon the costume, you could wear it as a group costume with others. Have some other friends dress up as other Avengers members, such as Hela and Thor.
---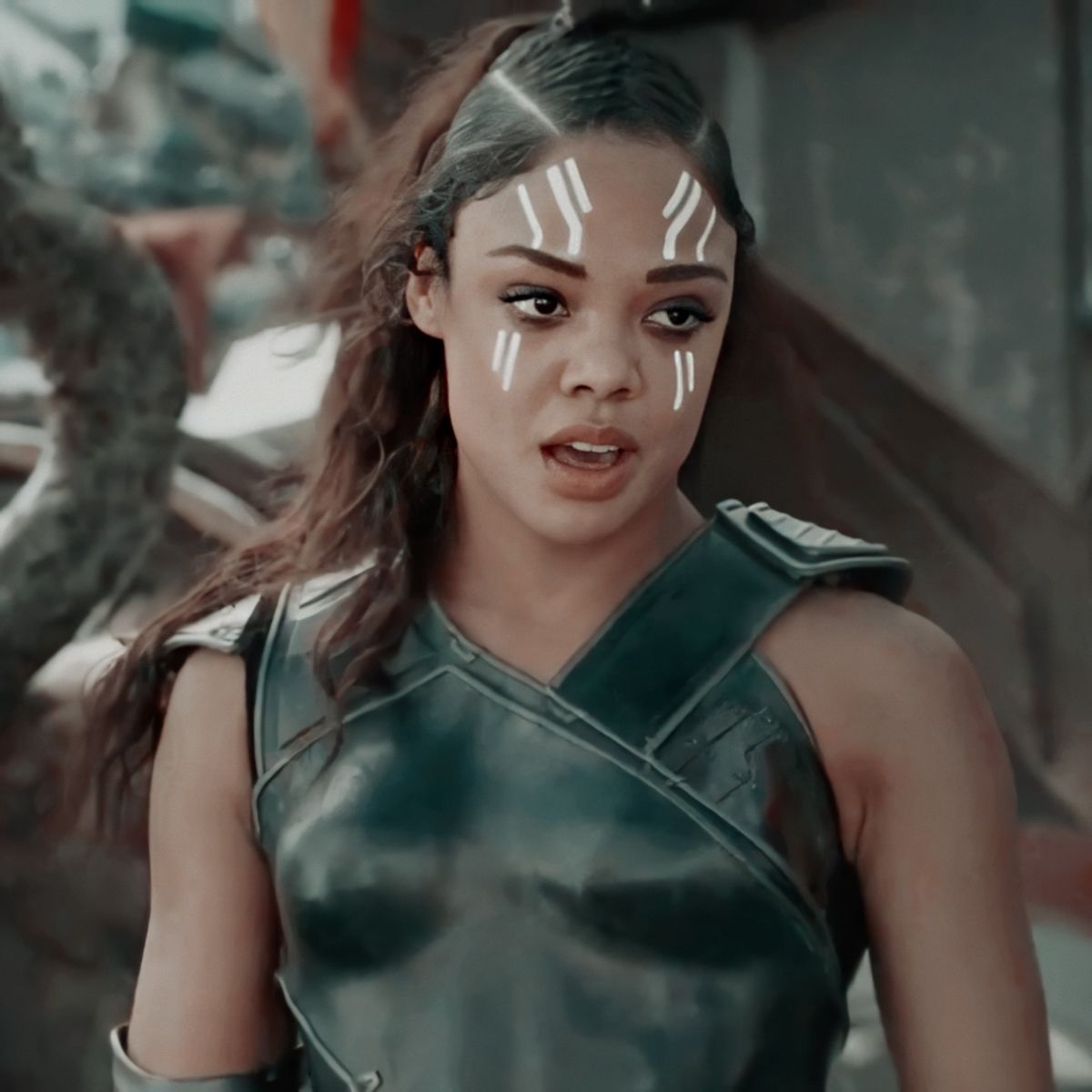 About Valkyrie from Thor Movies
Valkyrie is one of the main characters in the Marvel film Thor: Ragnarok. This character is aggressive and bold, something viewers learn about her from the movie's start.
Valkyrie started her life as a bounty hunter. In time, she earned a spot with the warriors of the planet she lives on through her combat skills and leadership abilities.
Her real name is Brunnhilde, but she has gone by the alias Valkyrie ever since she started working with the warriors.
Though she has a tough style of dress and an even tougher personality, there is a lot to love.
She is noble, brave, hardworking, loyal, and dedicated to those she leads. Valkyrie is also a skilled leader that many people look up to.
---
Valkyrie Makeup Tutorial | Halloween Costume Ideas
---
What is the most famous quote from Valkyrie?

1. "The people are safe. That's all it matters."

2. "I hate this prophecy."

3. "The lord of thunder sends his best!"