The Tate Langdon costume is very easy to recognize. The character stands out with his dramatic, eerie face paint and dark black attire. Tate Langdon is a character played by Evan Peters in the first installment of American Horror Story. In American Horror Story: Murder House, Tate Langdon is the ghost of a teenage boy that is forever trapped inside his house. He died after the police shot him to death following Tate committing gun violence at his school.
---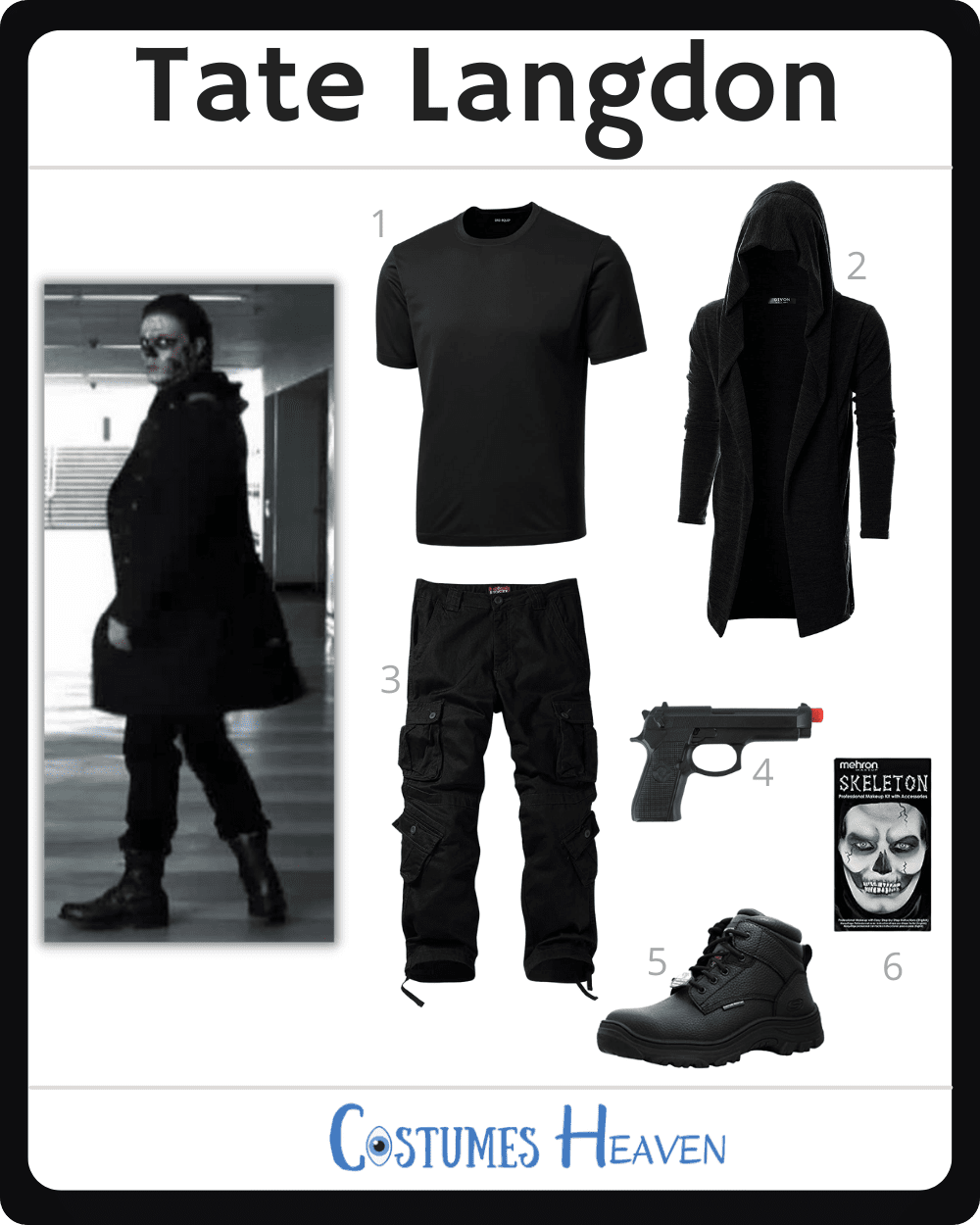 You'll Need:
DIY Tate Langdon Costume Guide
Even though Tate Langdon did terrible things in his life, fans find it hard to hate him entirely. Unlike some other villainous characters, he wasn't born evil. This fact makes it easy for fans to sympathize with the character. His complex nature makes him a popular character in the show. It is no surprise that cosplayers also like to wear the Tate Langdon costume. 
To dress like Tate Langdon, you will need Black Athletic T-Shirts underneath Long Sleeve Draped Hooded Cardigan. Then, grab Black Wild Cargo Pants and Black Boots for the bottom. Complete your look with Gun Prop and Makeup Premium Character Kit.
---
Tate Langdon Cosplay Costume
There are few costumes that are going to be easier to piece together than Tate Langdon. He dresses very simply, and he wears all black. The most complicated part of his costume is recreating the scary face paint he wears. Before that, you will need to assemble his outfit. He wears a black t-shirt with short sleeves and no graphics on it. 
He also wears long black skinny pants. Tate walks around in a pair of black boots with a simple lace-up front. Above all of the other pieces of apparel, he wears a black hooded trench coat. If you want to really capture the terror of the scene that this costume is from, you can use props. Find a fake pistol prop and tuck it into your jacket.
---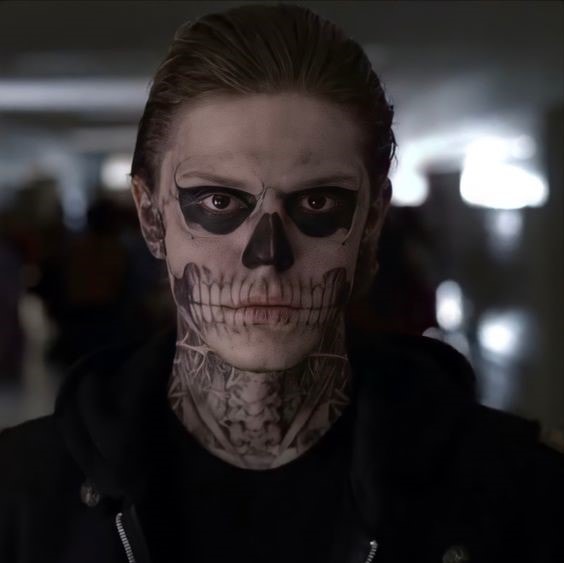 About Tate Langdon from American Horror Story
Tate Langdon is a character in the first American Horror Story ever debuted. In American Horror Story: Murder House, the character is mostly seen as a ghost. He is a teenage boy who finds himself bound to his house after he is killed. His death came about when the police shot him after Tate Langdon shot up his school. Throughout the show, viewers get to see his personality and his inner workings to see what he's all about.
Many fans find it hard to hate Tate Langdon even though he did despicable things; it is easy to see that he was not born with that darkness in him. This makes him easy for many to sympathize with. 
Above, we have listed what you will need to create your own Tate Langdon costume. Since the pieces are all black and are simple attire, it is an easy task to complete. Follow the steps above to assemble this Tate Langdon costume and be ready to turn heads at your next Halloween party.
---
Tate Langdon Makeup Tutorial | Cosplay and Halloween Ideas
---
What is the most famous quote from Tate Langdon?
1. "The world is a filthy place. It's a filthy goddamn horror show. There's just so much pain, you know?"
2. "Hi, I'm Tate. I'm dead. Want to hook up? I don't think so."
3. "I'll wait… forever if I have to."
4. "If you love someone you will never hurt them."
5. "I thought you weren't afraid of anything."