Pablo Escobar is the head of the notorious Medellin Cartel and the character that Wagner Moura plays in the Feature film Narcos. This is a true-crime thriller influenced by Martin Scorsese strongly. The film centers on a Colombian drug lord named Pablo Escobar. He was defeated by their own rivals while working with the Medellin cartel in their quest for total global drug cartel domination.
---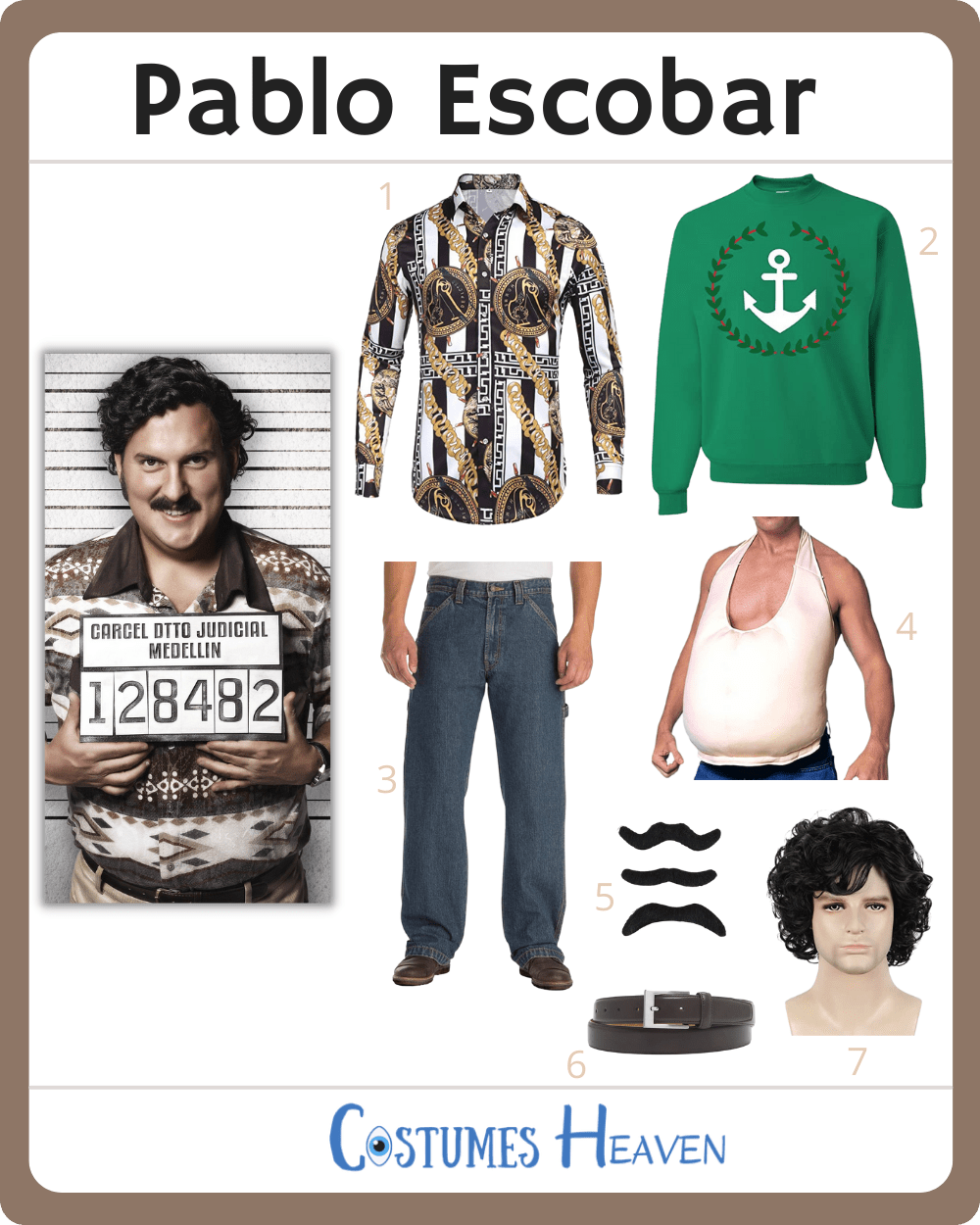 You'll Need:
DIY Pablo Escobar Costume Guide
Do you want to know how to dress up as a wealthy yet notorious criminal just like Pablo Escobar? You come to the right place.
Around one time, Escobar has been the most affluent criminal in the world's history. Recreating the Pablo Escobar costume from Narcos by donning a green sweatshirt with an anchor silhouette design or print dress shirt with laid-back fitted jeans. His signature style is seen in the Netflix series Narcos. You can complete your transformation into the supreme leader of cocaine by adding a foam belly complete with cords, a short curly black wig, and thick black mustaches.
---
Pablo Escobar Cosplay Costume
Why not wear costumes as Pablo Escobar from the hit Netflix series Narcos if you're aiming for a quirky outfit to wear to your next cosplay event? If you carry a green anchor sweatshirt and a thick black signature mustache, people may know you immediately. To make it complete, you should wear a molded belly under the shirt. Take a bag of organic flour and a massive pile of fake cash with you everywhere you go if you have to get a few amusements. Your companions will applaud the bleak quick wit.
Participating in the hobby with a group? Have each other come dressed as associates of the Drug Enforcement Administration (DEA) or perhaps the notorious organization of Medellin Cartel. Just keep in mind that they don't forget who the leader is. Also, remember at least one of Pablo's signature lines or mannerisms to polish your costume!
---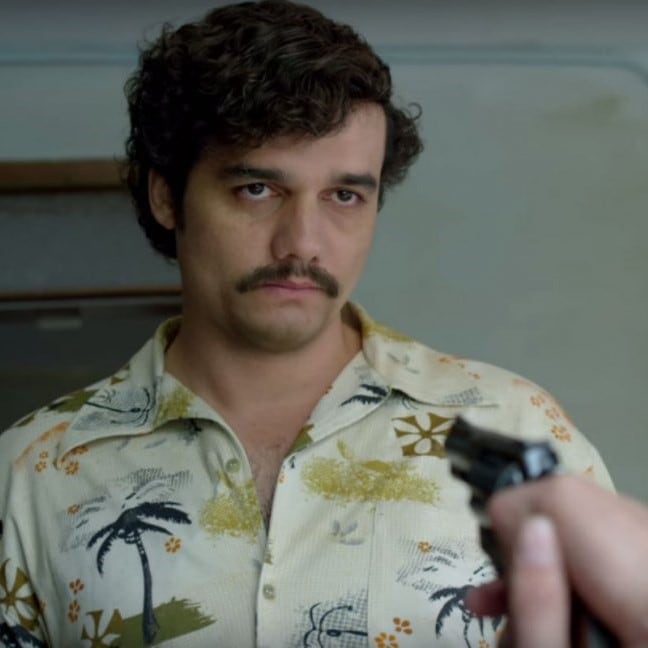 About Pablo Escobar
When Pablo Escobar first joined the company on the black market, he seemed to be responsible for bringing illegal goods into the country of Colombia. This is where his criminal career got its start. Following his encounter with Mateo Moreno, Pablo Escobar was persuaded to begin manufacturing and disseminating cocaine, a highly lucrative specific drug at the period.
His notoriety increased in tandem with the expansion of his cocaine trade. He was eventually put behind bars due to interrogations that the DEA conducted in the United States. Pablo Escobar eludes capture from his cell. He operates to strengthen his grip on the activities he runs, eventually lurking at the helm of all of Colombia's most powerful drug civilizations.
---
Pablo Escobar's Scene | Cosplay and Halloween Ideas
---
What is the most famous quote from Pablo Escobar?
1. "There are two hundred million idiots, manipulated by a million intelligent men."
2. "I'm a decent man who exports flowers."
3. "All empires are created of blood and fire."
4. "Everyone has a price, the important thing is to find out what it is."
5. "I prefer to be in the grave in Colombia than in a jail cell in the United States."