The Dougie Jones costume is a good choice for fans of Twin Peaks. The character was played by Kyle MacLachlan.
There is not much known about Dougie Jones except that he was a doppelganger made of Dale Cooper, an FBI Agent. Though he is fake, he looks very real.
Dougie Jones was killed and came back again, leaving an air of mystique around him for viewers. He has some dark elements to his personality, earning him the nickname "Evil Cooper."
---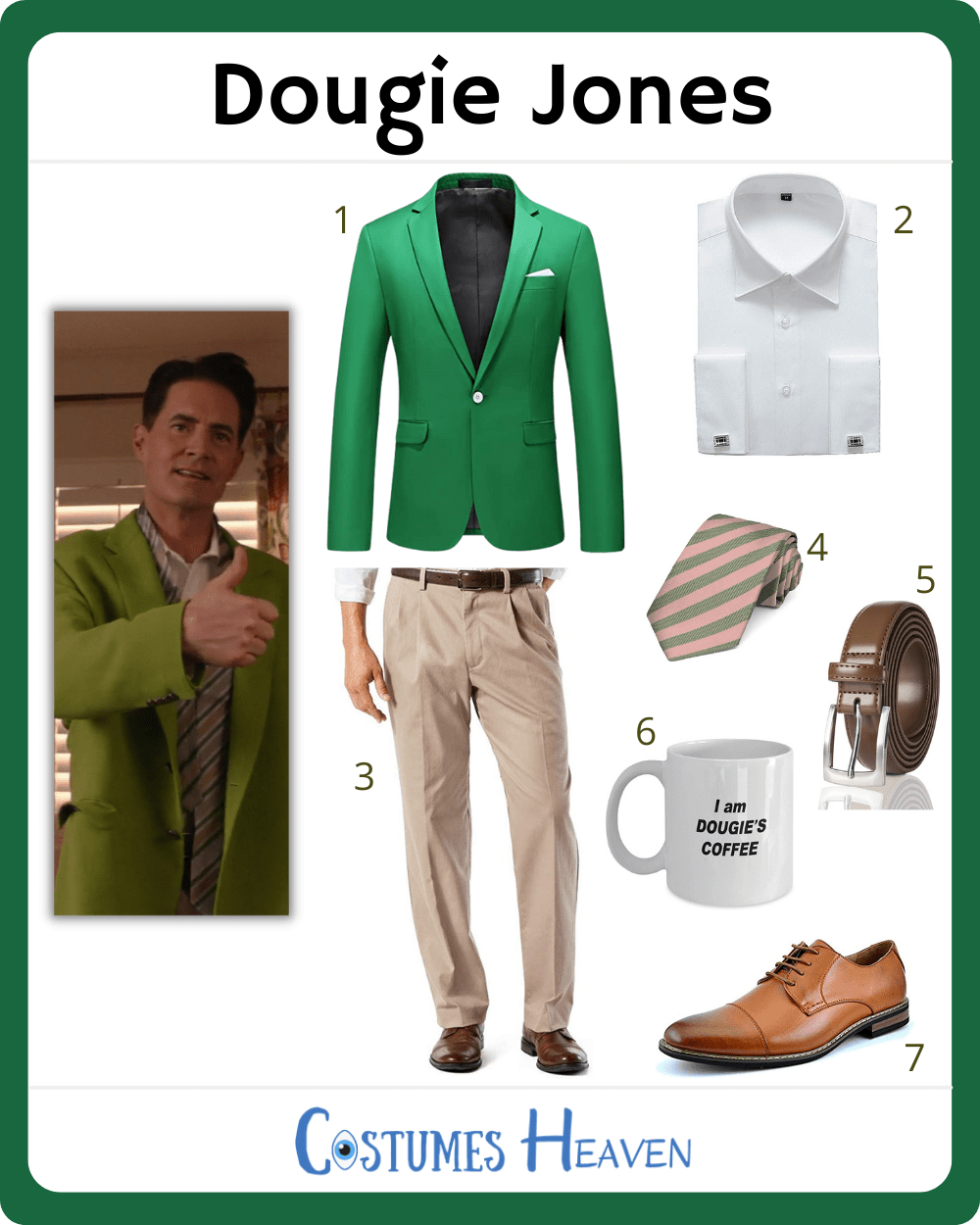 You'll Need:
DIY Dougie Jones Costume Guide
To start off the costume, you will need to get Dougie Jones' iconic bright green blazer. Pair it with a long sleeve white button-up shirt and top off the shirt with a striped necktie.
Match the color of the suit with a brown leather belt around the waist of the tan pants. On your feet, you should wear a pair of brown leather Oxfords.
It is an optional addition, but carrying around a coffee mug with you can help drive home the costume to anyone who knows it.
---
Dougie Jones Cosplay Costume
Because the costume is so vibrant and bright, it's a fun choice for people who like to dress up and make a statement. The costume is a fresh twist on old-school business attire and is a fun update to any wardrobe.
If you want to make the costume stand out further, you can have friends dress up with you as other characters from Twin Peaks.
If you're a fan of Dougie Jones, you can dress just like him. In the article above, we've given you a step by step guide to completing your own Dougie Jones costume.
---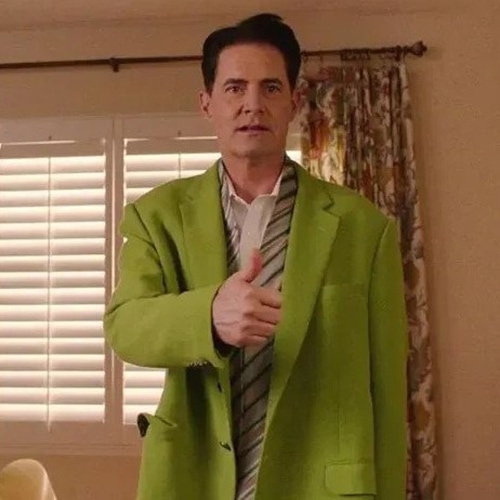 About Dougie Jones
Played by Kyle MacLachlan, Dougie Jones is a character on the television series, Twin Peaks. He appears as the doppelganger made of the FBI Agent, Dale Cooper.
He is unforgettable as a character, and though he dies once, he comes back. His time on the show endeared him to viewers.
---
Dougie Jones – Twin Peaks | Halloween Costume Ideas
---
What is the most famous quote from Dougie Jones?

1. "Find someone who looks at you the way…."

2. "What's in the BOX?"

3. "Cherry pie."