Become one of the supervillains by dressing up in a Deathstroke costume. Also known as Slade Joseph Wilson in the comics and TV series, Deathstroke is a very powerful assassin and mercenary. He has become one of the most beloved characters thanks to his unique ethics, ideas, and the way he is treating others. It's very creative and innovative to see this, refreshing, and the fact that he is rated by comic lovers as one of the best villains of all time is downright incredible. With the Deathstroke costume guide, you can easily learn how to dress like this amazing villain right now.
---
You'll Need:
DIY Deathstroke Costume Guide
Deathstroke is a mercenary, and as such he is often involved in highly dangerous and classified missions. When he fights, he needs to wear a tactical outfit to assist him, and this Deathstroke costume is one of his most iconic outfits.
To recreate Deathstroke's look, you'll need a Body Armor Protective Jacket with Military Tactical Pants and Military Tactical Boots. Then, add Cycling Gloves and Knee Pads with you. Next, equip yourself with BB Pistol and Sword Set. And finally, don't forget the most important iconic item of all, the Deathstroke helmet to complete your look.
---
Deathstroke Cosplay Costume
When you prepare the Deathstroke costume, you also need to ensure that you have the right attitude. This is not a playful character. Instead, it's a cold-blooded killer and the overall approach and style need to reflect that. You need to have a lot of confidence in the way you present yourself and how you wear the costume. 
The great thing about the Deathstroke costume is that you can have all kinds of cool weapons, and the overall style and quality you get are very interesting and immersive. You will like the fact that it all adds up to look amazing, and the style as a whole is diverse and fun. It's a great idea to check it out and you are bound to have quite a bit of fun here. The best part is that the Deathstroke costume is something you can adapt and adjust since there are different iterations. Because of that, the look itself is not as strict when compared to other characters.
The Deathstroke costume might not be difficult to create, but doing it right is definitely going to bring in some amazing benefits. It's a great idea to push the boundaries and create it as accurately as possible.
---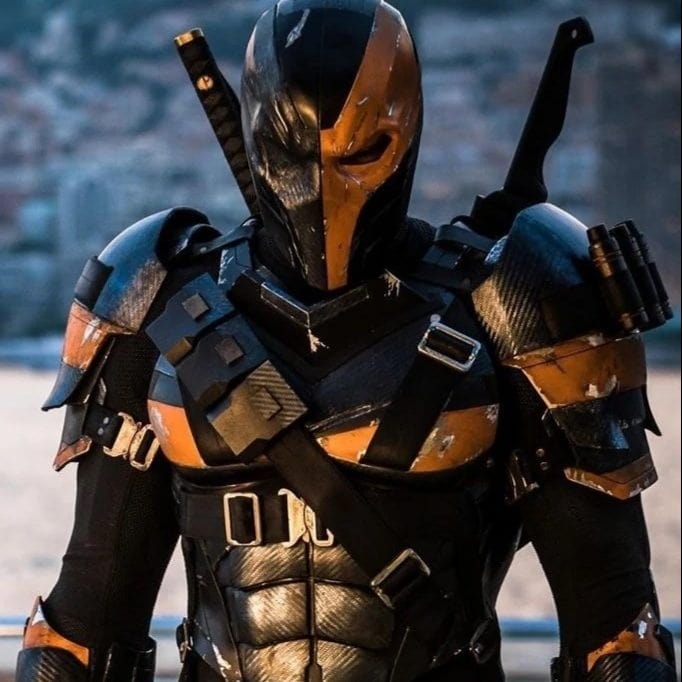 About Deathstroke From DC Comics
Deathstroke has become a skilled mercenary and assassin after joining the army at 16 years old. His superiors were impressed with his resilience and true focus on bringing in an incredible set of qualities. He injected himself with a special drug that gave him superhuman strength.
It is this transformation that gives him superhuman strength, durability, and agility. In addition, he has access to 90% of his brain, which means he also has the advantage of a high IQ and can easily defeat his enemies. In addition, he can gain regenerative powers as long as his brain is still intact. These make Deathstroke one of the most powerful and feared villains of all time.
---
Deathstroke Cosplay
---
What is the most famous quote from Deathstroke?
1. "Until you have known complete despair and you will promise."
2. "Don't forget who taught you how to fight, kid."
3. "Maybe I'll be merciful enough to let you live and see your city burn!"
4. "Assumption is the mother of all failures."