If you are looking for a cosplay inspiration that is both cool and easy to do, then the Daredevil black suit is what you are looking for. Daredevil is indeed one of the most powerful heroes in Marvel, but his black suit gives him an extra edge. It enhances his physical abilities and makes him more intimidating to his enemies.
---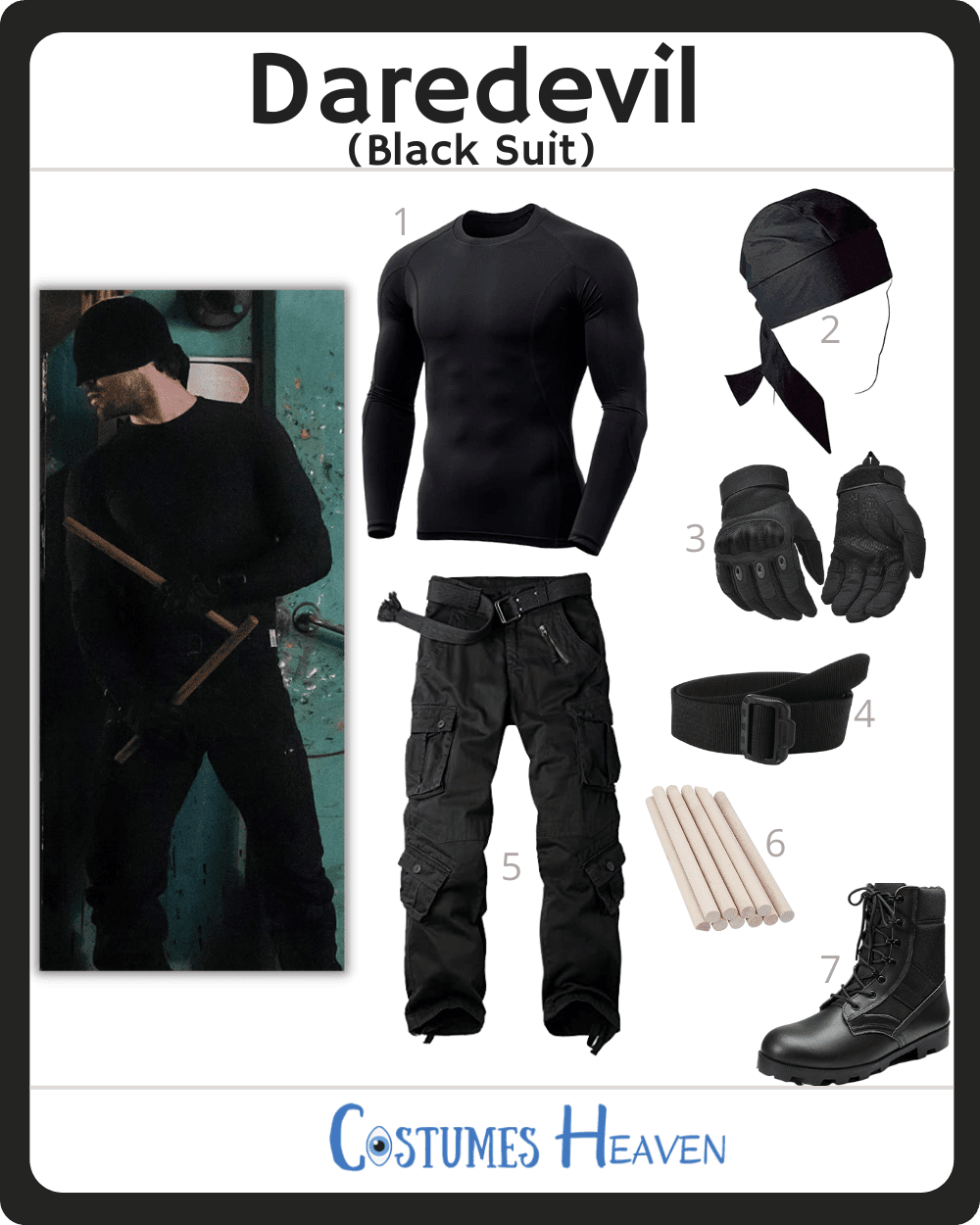 You'll Need:
DIY Daredevil Black Suit Costume Guide
Daredevil wears a black Daredevil suit to conceal his human identity while making justice prevail during the night. The Daredevil black suit is popular among cosplayers because it is simple and easy to copy. You can easily recreate the Daredevil black suit look with the right pieces.
You'll need a Black Headwrap, Black Compression Shirts, Military Cargo Pants, and Tactical Army Boots to get the iconic look. Items like Tactical Gloves and Tactical Belt are also necessary. Don't forget to take your Wood Sticks and be ready to fight!
---
Daredevil Black Suit Cosplay Costume
Many people like Daredevil because he is not afraid to take on anyone, even if they are much more powerful than him. He always stands up and fights for what is right and against evil, no matter the cost. How cool he looks in his black Daredevil suit.
First, you must have a tight black long-sleeved shirt, which would highlight your set of muscles that can make your portrayal even more realistic. The tighter the shirt, the better, but if you're not comfortable wearing tight shirts, choose a simple black long-sleeved shirt that is not too loose.
It would be best if you also had military cargo pants in black. It is also great if it's made of sturdy material for pants such as denim. But of course, you must prioritize comfort over fashion to move freely. Daredevil also wears a pair of combat boots. His accessories include a pair of black leather or cloth gloves, a black belt, and a black Headwrap covering his eyes and nose.
Lastly, he has a pair of wooden sticks that he uses when fighting his enemies to save the day. Overall, the Daredevil black suit is simple, and you can find most, if not all, of his costume essentials in your closet.
---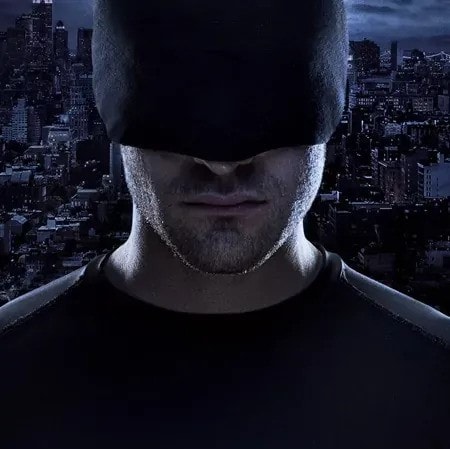 About Daredevil
Daredevil, or Matt Murdock, is a vigilante who's blinded as a young boy. He uses his other heightened senses to fight crime in New York City's Hell's Kitchen neighborhood. Daredevil is one of the most popular characters in Marvel. He has adapted to various media, including movies, TV shows, and video games.
Daredevil's black suit is not only iconic but also practical. It helps Daredevil to conceal his identity while he's fighting crime. The all-black ensemble also makes Daredevil look more intimidating to his enemies, which can be helpful when he's trying to get them to surrender.
---
Marvel's Daredevil Black Suit
---
What is the most famous quote from Daredevil?
1. "I'm Daredevil. Not even God can stop that now."
2. "I'm not seeking penance for what I've done, Father. I'm asking for forgiveness… For what I'm about to do."
3″This city needs me in that mask, Foggy."
4. "There's one thing in this world that makes me feel more alive. And that's you."
5. "Lawyer. I have a practice, so I'm my own boss."
We are sorry that this post was not useful for you!
Let us improve this post!
Tell us how we can improve this post?