Cat Noir costume is now becoming a popular choice for people at cosplay parties or Halloween. Especially if you are a cat lover, you can't go wrong with this costume. Adrien Agreste(a.k.a. Cat Noir) made his debut in Miraculous Ladybug, a French superhero computer-animated series. The show follows him and his partner Marinette Dupin-Ching(a.k.a. Lady Bug) as they struggle against a mysterious villain.
---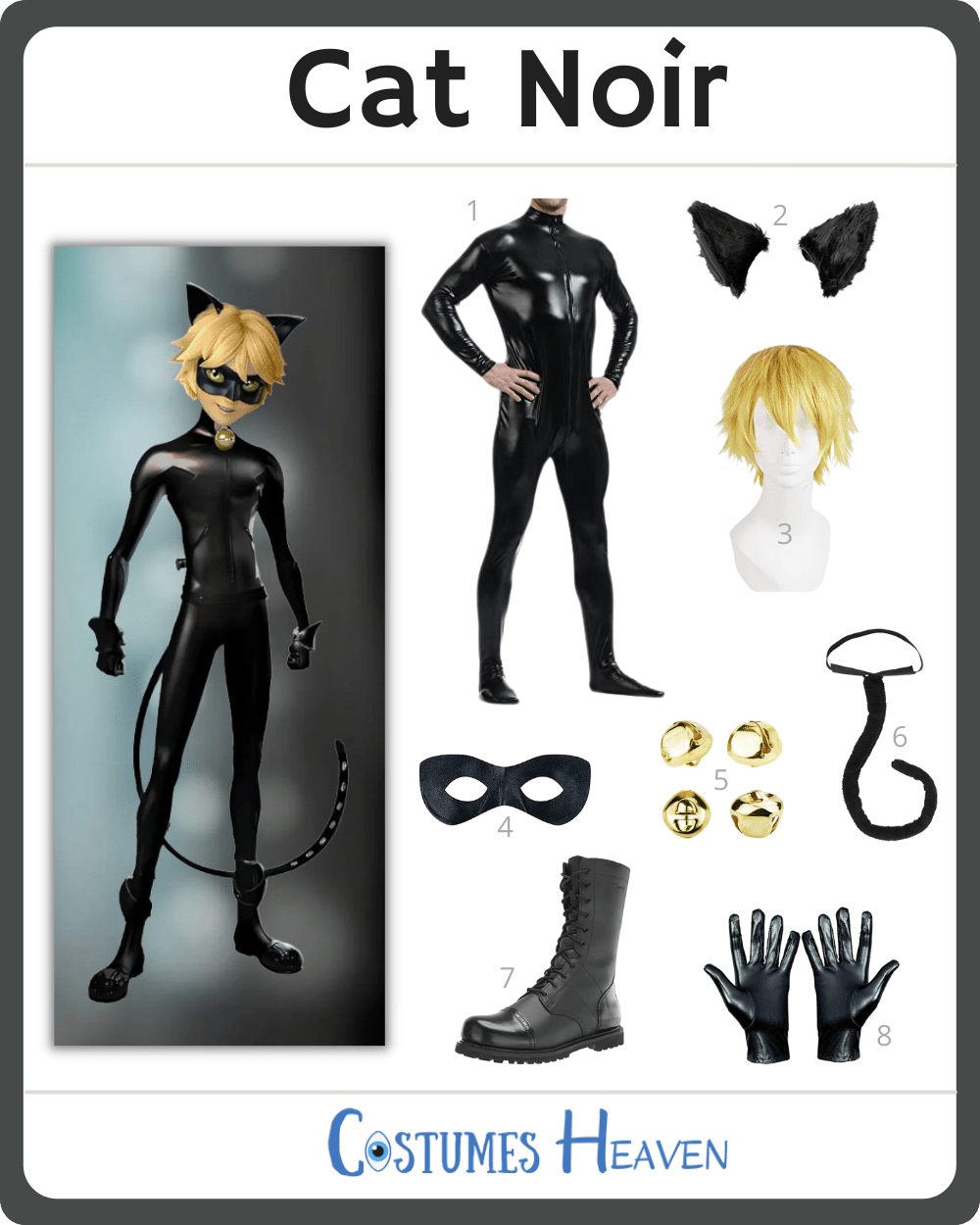 You'll Need:
DIY Cat Noir Costume Guide
This isn't just an American phenomenon: even the French have their young superheroes. Ladybug and Cat Noir, two College Francoise Dupont art students who also serve as superheroes, team up to take on Hawk Moth and his gang. Many people become enamored with the plot, the characters, and their costumes.
When Ladybug and Cat Noir are on the prowl on the streets, they're dressed in skin-tight outfits. Cat Noir costume is generally black. A black jumpsuit with an attached bell, matching eye mask, pair of cat ears, black gloves, black boots, and black cat tail make up the ensemble. Of course, a blonde wig is essential to complete the look.
---
Cat Noir Cosplay Costume
One thing you'll notice about Cat Noir when you see the movie is that the cosplay costume symbolizes the power that he wears throughout the film. It has impressed a large number of others in addition to yourself. This jet-black, shiny, and sinister-looking cosplay outfit is sure to turn heads.
To begin your Cat Noir costume, put on the black bodysuit. Put on a pair of well-made black boots. Remember to bring your black gloves. If you don't have a tail, you aren't a cat. The black cat ears will help you stick with the motif. Wear a wig if you lack Adrien's hair for the occasion. Stack this Cat Noir ring with your other jewelry. As Cat Noir, you'll want to keep your identity hidden with this dark eye mask and a Batton, his preferred weapon. To complete the aesthetic should be added a gold bell adornment.
Invite your friends to join you for a Halloween party and dressing up as Lady Bug is a great idea too. You can't deny that everyone has a desire to be a hero. You may not be the world's greatest hero, but in the realm of cosplay, you are.
---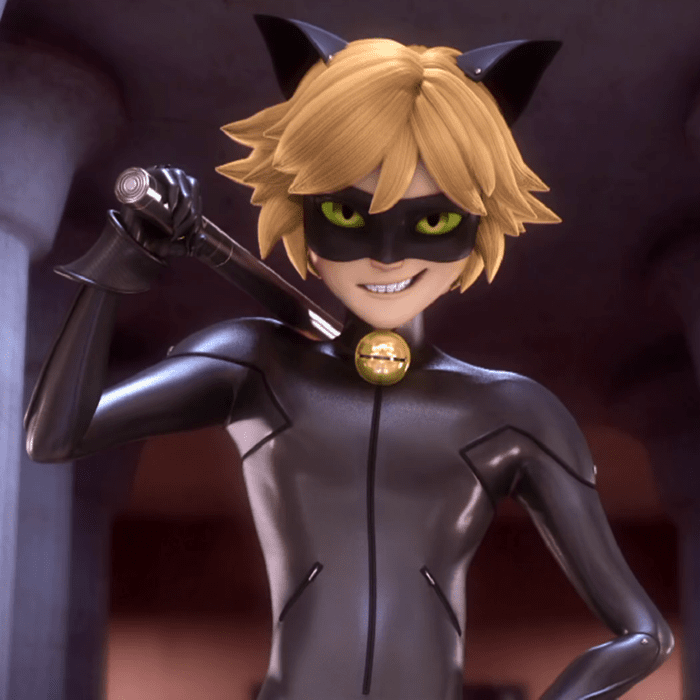 About Cat Noir From Miraculous Ladybug
The Miraculous: Ladybug and Cat Noir Tales, styled as Miraculous Ladybug or Miraculous, is a French animated children's television series starring a computer-generated superhero and a magical girl. Marinette Dupain-Cheng and Adrien Agreste are two Parisian teens who transformed into the superheroes Ladybug and Cat Noir is designed to safeguard the city from supervillains.
Aside from his day job as a model, Adrien is also a self-proclaimed Teen Idol. When he removes his magical ring and transforms himself into the superhero Cat Noir, he truly comes into his own as an actor. As confident as the cream of the crop, Cat Noir is quick with an insult and a pun. On the other hand, Adrien is blissfully unaware of Marinette's colossal crush on Cat Noir, who makes no secret of his own. When he transforms into Cat Noir, he takes on a more feline appearance, complete with cat ears and a tail made of hair clips.
---
Cat Noir Cosplay
---
What is the most famous quote from Cat Noir?
1. "Hey, Ice Queen, what's with all the terrorizing? Why don't you pick on someone your own temperature?"
2. "Ladybug! This cat doesn't have nine lives!"
3. "Stay! I won't tell anyone who you are. Cat's honor." 
4. "Can we open the windows? This fish smell is even too much for a cat."
5. "My pigeon radar is on high alert."